Yes for me, or for my couch.
I wanted to make a lap quilt for Christmas but for once I realised there wasn't time for that and decided on a cushion.
It came together very quick and easy. I started with the middle block with the ornament, you could find it
HERE
, and then just added fabric to it.
On the back it's closed with a zipper.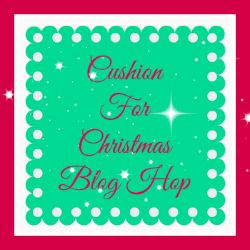 I'm very pleased with it and am linking to
Ms Midge